WELCOME TO KEEPIN' IT YOUNG
Keepin' It Young is a family-owned lifestyle apparel and accessories company located in CARLSBAD, California. Our unique brand of humorous graphic t-shirts are perfect for all ages. Be sure to check out all of our designs!
The Keepin' It Young brand was inspired to encourage a healthy, active lifestyle for those who want to embrace their youthful attitude and passion for life. Our Keepin' It Young brand depicts in a humorous way, a cartoon-like character, whose cheerful demeanor and contagious smile reminds us to always stay young. Our shirts show our original guy enthusiastically participating in some of his favorite sports and activities. Whether he is surfing, golfing, or fishing, to name a few, he can always be found with a smile on his face and his signature Thumbs Up!
These unique shirts are for anyone who believes that Keepin' It Young is all about a positive frame of mind and a passion for life!!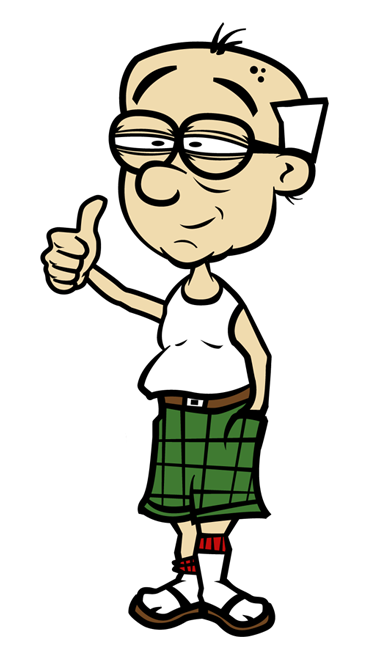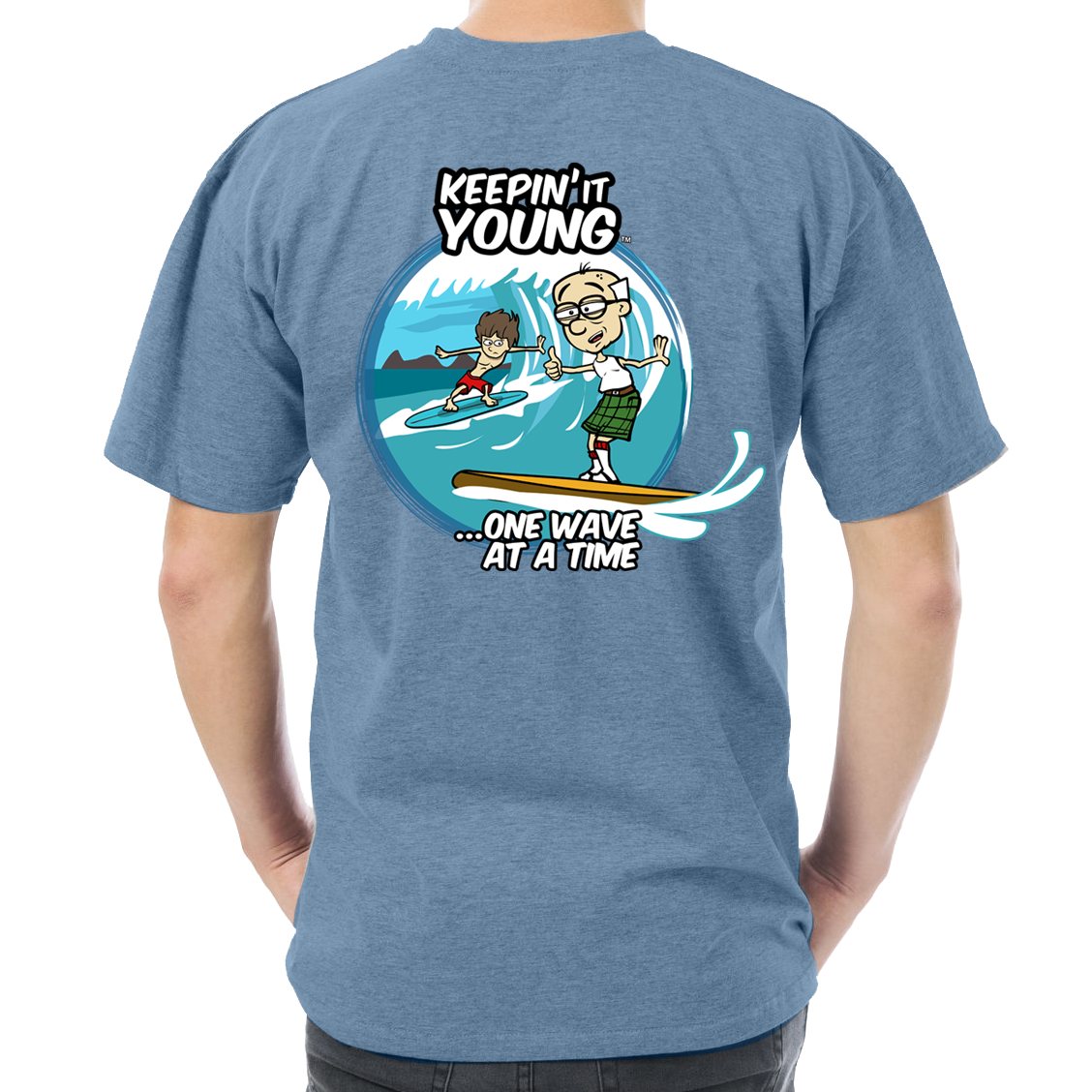 One Wave at a Time
If surfing has always been your passion, this Keepin' It Young novelty tee with its unique graphic design is for you! This premium quality t-shirt is available in heather blue or white…pick your favorite. You can wear this t-shirt at the beach or just hanging around. Our humorous graphic tees are for all ages. 
Still got that Swing
Tee it up with this Keepin' It Young premium quality t-shirt! This humorous lifestyle design is perfect for the golf enthusiast! This graphic t-shirt is available in heather gray, military green, or sand…pick your favorite color. You can wear this t-shirt on or off the golf course. You will enjoy wearing this super comfy premium tee or you can give one to friends or family!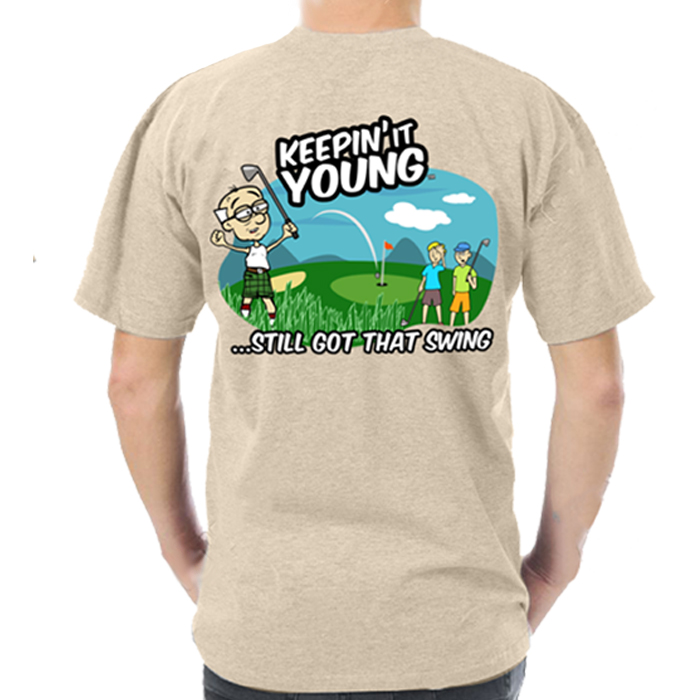 Looking for the Perfect Gift for any Occasion?
Whether he enjoys staying active through surfing, golfing, fishing, or any other favorite sport or outdoor activity, he can wear this shirt proudly to show his passion for
"Keepin' It Young!"
Birthday gifts  • Holiday gifts • Humorous T-shirts
THE FUNNY AND ORIGINAL KEEPIN' IT YOUNG T-SHIRTS ONLINE
Our Keepin' It Young humorous, graphic lifestyle tee shirts are for anyone who believes in staying active and enjoying life to the fullest!
With our selection of unique graphic designs and premium quality material, we have a t-shirt that can be worn year round. Give them to a friend or family member as the perfect gift for any occasion. Pick a shirt with your favorite sport or activity, golfing, surfing, fishing…there's something for everyone!